The established vane technology has proven itself a million times worldwide for measuring and monitoring the flow of different media through piping. KOBOLD flowmeters/monitors work with this proven principle and offer may benefits. The heart of the new KOBOLD vane is an embedded ring magnet; it is hermetically sealed from the flow medium.
It transfers, in a non-contacting manner, the rotary motion of the vane to a Hall sensor attached to the case (in order to save space). This converts the rotary motion to a frequency signal that is proportional to the flow rate. The downstream KOBOLD evaluating electronics can output this signal to a display, convert it to (0(4) -20 mA, 0-10 V) analogue signal, or count it. It may also be used to switch up to two limit contacts. The ready and control states of the limit value relay are indicated by LEDs.
The modular design of KOBOLD flow monitors and measuring instruments is a system that can be universally applied; it is reasonably priced; and requires minimum space when in service. Very precise measurement results can be achieved, under tough operating conditions along with the KOBOLD electronics.
The system is assembled with the electronics and delivered ready for service. The electronics are adjusted and tuned for use with the sensor. When retrofitted for other measuring ranges, the system may be readjusted with a similar device at any time.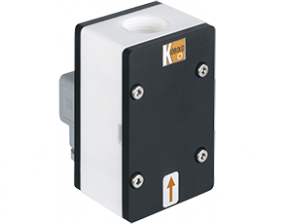 Measuring / switching range:
0.2 – 2.0 … 3 – 60 l/min water
Connection: G ¼ … G ¾, ¼ … ¾" NPT
Material: PTFE
pmax: 5bar
tmax: 80°C
Accuracy: ±2.5 (5) % of full scale
Pulse output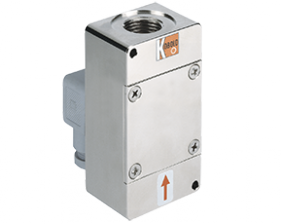 Measuring / switching range:
0.2 – 2.0 … 3 – 60 l/min water
Connection: G ¼ … G ¾, ¼ … ¾" NPT
Material: brass
pmax: 16 bar
tmax: 80°C
Accuracy: ±2.5 (5) % of full scale
Pulse output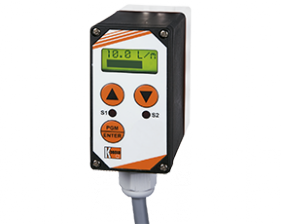 Measuring / switching range: 0.2 – 2.0 … 3 – 60 l/min water
Connection: G ¼ … ¾ female thread, ¼ … ¾" NPT female thread
Material: PTFE (housing), ceramic (axle)
pmax: 5 bar
tmax: -20 … +80°C
Output: 1x analogue (0)4 … 20 mA, 2x relays
Power supply: 24VDC ±20 %, 3-wire
Accuracy: ±2.5 % of full scale
Fields of Application
The KOBOLD meters/monitors are suitable for the following applications:
Cooling water monitoring
General mechanical engineering
Waste water treatment
All heavy goods industry
Chemical industry
Specifications
Read More:https://inaparts.com/display-indicator-control/kobold-dft-rotating-vane-flowmeter/