The PV Series is a stainless steel vertical multistage pump available in eight sizes with up to 26 stages. These pumps are suitable for clean water or liquids.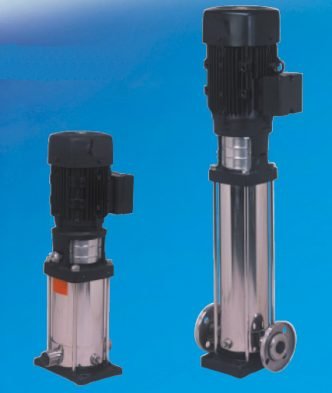 They are widely used for high buildings, plants, mining, city water supply systems, and irrigation.
Ambient Temperature
Maximum: + 40°C
Liquid Temperature
Standard design: -7 5°C to + 90°C
For hot water design: – 7 5°C to + 1 20° C
Max operating pressure: l O bar
Max suction pressure is limited by max operating pressure Axial inlet and Radial outlet
The electric motor standard is supplied:
50Hz, single-phase 220V or three-phase 380V, aluminum casing, IP54, class F.
60Hz, single-phase 110V or three-phase 220V, aluminum casin, IP54, class F
The pump's material can be supplied in 304 or 316 stainless steel
Technical Data:
Read more:https://inaparts.com/industrial-machine-equipment/pumps/stainless-vertical-multistage-liquids/